This page shows a selection of photos depicting the preparation and firing of my anagama/salt kiln with the help of good potters and friends.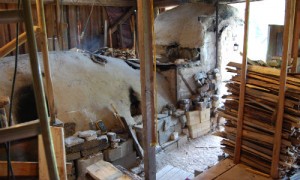 This is an anagama with a bourry box salt kiln as a second chamber. Each chambers measures 1,5 cubic meters packing space.
Joel Stuart-Beck dips kiln furniture in Kiln wash. He himself uses reeds  instead of kiln wash on his kiln shelves. He places his ware directly on the reeds. All his wadding is a swedish fireclay dipped in silica sand. I use a mixture of fireclay,sand, wheatchaff,and a little red clay.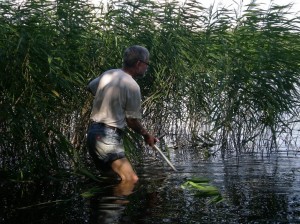 Cutting reed down by the lake.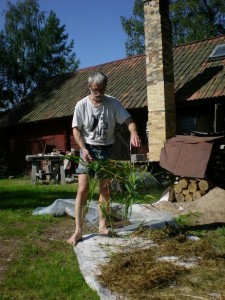 Drying reed and straw, some of which was dipped in salt water for firechord effect.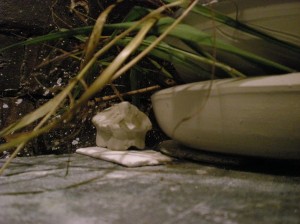 Reed and straw during packing of ware. A little goes a long way. Don't overdue.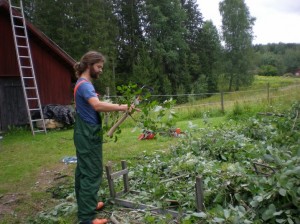 Anders Fritiofs preparing green bushes for reduced cooling. We fired down the kiln with this and goldenrod.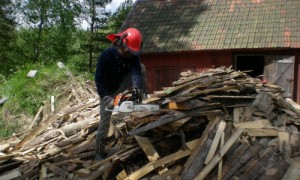 Someone has to cut the wood.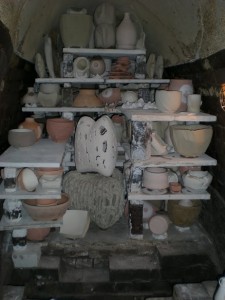 View of the setting from the firebox.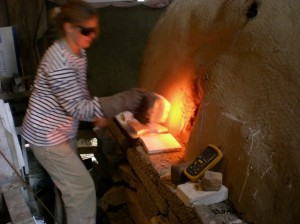 The main firebox can be stoked from the front or the side. Here Malin Grumstedt is about to stoke.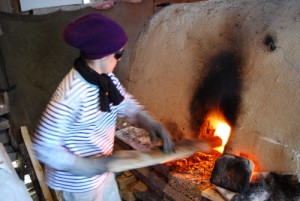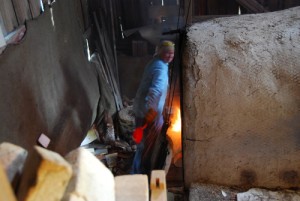 Annie Lindgren castes a  scoop of water into the firemouth.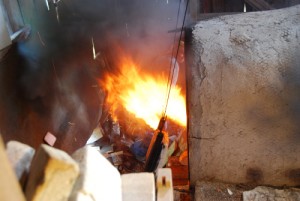 A bit of water reduktion/oxidation
Great expectations.
unbricking the front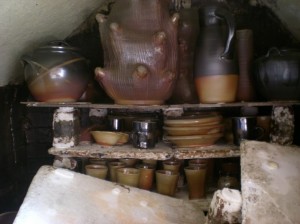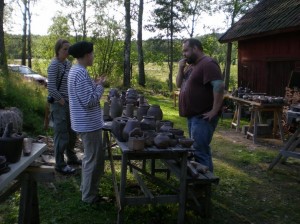 A look into the second chamber where the shelves on the front half shifted and fell over.
Discussing results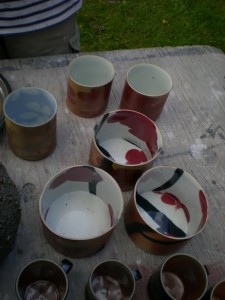 Some results from the second chamber. Residual salt on these porcelain pieces from Malin G.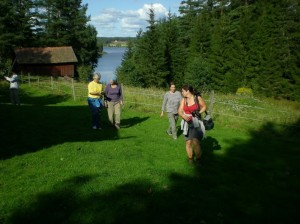 The crew on their way from the kiln to celebrate a successfull firing with  coffe and cake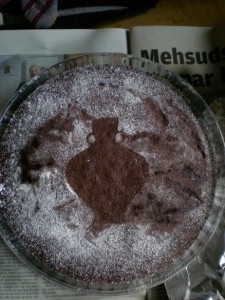 A potters chocolate cake.